November Newsletter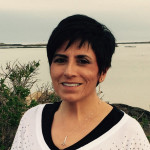 The Zonta Club of Quaboag Valley has been successful in many ways. This year has built upon the stunning success of the past several years and the commitment of members to participate in working the activities. I would like to highlight one of our clubs significant accomplishments:  The Soldier On Project.
Our workshops and activities with the Women Veterans are enriching to all and truly appreciated by these ladies. The variety of activities has been outstanding, ranging from our most recent horseback riding trip in September to the Greenhouse tour in October.  The group enjoyed the relaxing greenhouse atmosphere, conversation, refreshments and live plants to bring home to their newly built residence in Leeds, MA.  Please join us for our next Soldier On activity on Saturday November 21 in Leeds for a pie making workshop.  Please also keep the creative ideas coming so we can plan a fun and interesting year of activities with our Veteran friends. This is a wonderful way to reach a high point in service as well as fundraising.
We are a small but impressive club. My goal is to have us become even stronger and larger. This is a goal shared with Zonta International. Please help us spread the word about the difference we are making locally and globally; invite a friend or two to our November Founders Day meeting and December Holiday Celebration. Share that are meetings are interesting, the dinners delicious, and the fellowship could not be more welcoming.
Thank you for your commitment to Zonta!
Lisa Sedelow