The Period Project 2018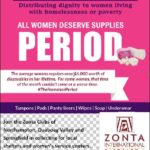 Over 50 guests and Zontians from the Zonta Clubs of Northampton area, Quaboag Valley and Springfield helped to distribute dignity to women and teens in need on February 12th.  Approximately 800 monthly menstrual kits were created with donated products and will be delivered to women and teens in local shelters and food banks. 
Together, we made a period just a little easier for women and teens in need.
            DONATIONS COLLECTED :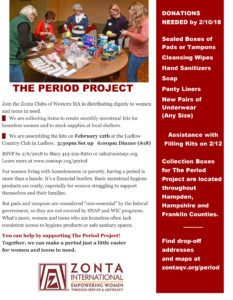 Sealed Boxes of Pads or Tampons

Cleansing Wipes, Hand Sanitizers or Soap

Panty Liners

New Pairs of Underwear (Any Size) 

Haynes

Cash to purchase items for the kit




Checks can be made out to Zonta Club of Quaboag Valley




and sent to: PO Box 1034, Belchertown MA 01007-1034 
 For women living with homelessness or poverty, having a period is more than a hassle. It's a financial burden. Basic menstrual hygiene products are costly, especially for women struggling to support themselves and their families.  But pads and tampons are considered "non-essential" by the federal government, so they are not covered by SNAP and WIC programs. What's more, women and teens who are homeless often lack consistent access to hygiene products or safe sanitary spaces.
Thank you to the following collection centers:  
Amherst – Jazzercize Studio 116, 460 West Street
Amherst – STYLES by Debora, 835 Main Street
Amherst – Cheryl Nina Salon & Day Spa, 35 University Drive
Belchertown – Easthampton Savings Bank, 40 State Street
Belchertown – Making Waves Hair Salon, 8 Jabish Street
Belchertown – Station 5 Salon, 5 Jabish Street
Granby – Total Body Yoga & Pilates Fitness Studio, 185 W. State Street (202)
Granby – Hannah's Closet, 185 W. State Street (202)
Greenfield – FIM Salon – Herdis Eriksson, 395 Deerfield Street (Rt. 5)
Hadley – The Hair Shop, 8 River Drive
Hadley – Sunraise Printing, 322 Russell Street
Haydenville – Haydenville Congregational Church, 43 Main St.
Holyoke – Holyoke Public Library, 250 Chestnut Street
Holyoke – 5 Martin Hair Salon, 5 Martin Street 
Ludlow – Hubbard Memorial Library, 24 Center Street
Ludlow – In the Box, 135 East Street
Ludlow – So Cool Gifts & Accessories, 345 Holyoke Street
Monson – Hair it Is – Kim Kelley – 129 Palmer Road 
Monson – Monson Free Library – 2 High Street
Northampton – Cancer Connection Thrift Shop, 375 South Street
Northampton – Polished! A Nail Salon – 59 Conz Street
Northampton – Salon Allure – 59 Conz Street #2
Northampton – Salon Belleza – Potpourri Plaza, 241 King St., Suite 114
Northampton – Straight Up Hair Design– 59 Conz Street
Palmer – Life's Memories & More, 1085 Park Street
Springfield – Dress for Success Boutique, Eastfield Mall 1655 Boston Road
Note: The  Mall Management Office will also accept donations during the  business hours that the DFS boutique may not be open

West Springfield – Renew Calm Day Spa,  160 Baldwin St
Looking for locations in Chicopee, East Longmeadow, Longmeadow, Ware
---
Our Partners in Delivering Packets and Products:
#SafePassages, #BHN, #CHD, #ValleyOpp, #DressforSuccess, #AmherstSurvivalCenter, #CareCenterHolyoke, #YWCAWesternMa, #WomenShelter , #FriendsOfTheHomeless ,
#ROCAYoungMotherProgram, #TheGrayHouse
If you know of anyone we missed, let us know!
---
Thank you to our Business Donors for The Period Project!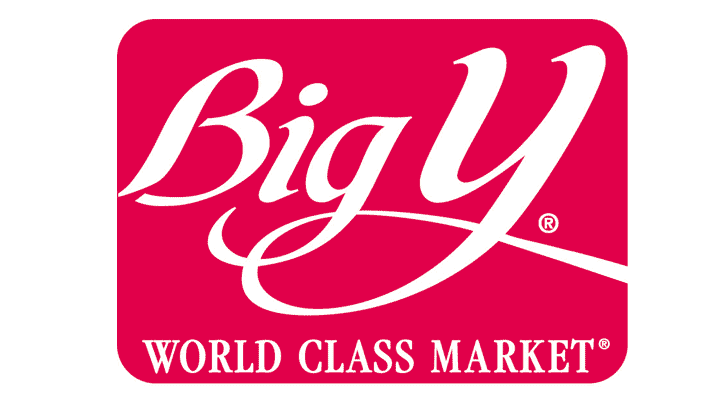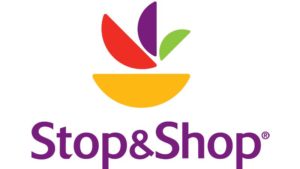 ---
2017
Hampshire Gazette article and video
Thank you Lisa Spear and Jerry Roberts!
Thanks to donations of products and cash, we made 500 monthly kits AND supplied local shelters and foodbanks with over $3000 worth of femine hygene products for distribution to women!
We are so pleased to see the outpouring of donated goods and money, as well as wishes and heart-felt stories. Special thanks go out to the organizations listed below for their generous support.
This slideshow requires JavaScript.
MassLive Article about the Period Project by Cori Urban
Amherst – Jazzercise at Studio 116, 460 West Street
Belchertown – Amy's Animals Professional Dog Grooming, 170 North Street
Belchertown – Easthampton Savings Bank, 40 State Street
Belchertown – Making Waves Hair Salon, 8 Jabish Street
Belchertown – Quabbin Valley Accupuncture, 32 Park Street
Granby – Hannah's Closet, 185 W. State Street (202)
Granby – Total Body Yoga & Pilates Fitness Studio, 185 W. State Street (202)
Hadley – The Hair Shop, 8 River Drive
Ludlow – Hubbard Memorial Library, 24 Center Street
Ludlow – In the Box, 135 East Street
Ludlow – So Cool Gifts & Accessories, 345 Holyoke Street
Palmer – Palmer Public Library, 1455 North Main Street
West Springfield – Renew Calm Day Spa,  160 Baldwin St
  We are adding new sites daily.  Do you have a suggested place for a drop box?  Email us: info@zontaqv.org 
---
Special thanks: